AN EVENING WITH DAVID SEDARIS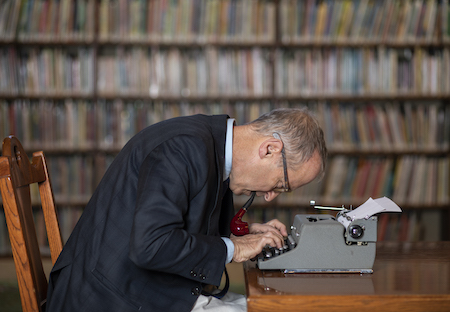 Wednesday, May 3rd, 2023
7pm, Reserved Seating $85-$35

***SOLD OUT***
The Liberty Theatre is proud to welcome David Sedaris back to our community! With sardonic wit and incisive social critiques, David Sedaris has become one of America's pre-eminent humor writers. The great skill with which he slices through cultural euphemisms and political correctness proves that Sedaris is a master of satire and one of the most observant writers addressing the human condition today.
David Sedaris is the author of Barrel Fever and Holidays on Ice, as well as collections of personal essays, Naked, Me Talk Pretty One Day, Dress Your Family in Corduroy and Denim, When You Are Engulfed in Flames, and his most recent book, Let's Explore Diabetes with Owls, each of which became an immediate bestseller. The audio version of Let's Explore Diabetes with Owls is a 56th Annual GRAMMY Awards Nominee for Best Spoken Word Album. He is the author of the NYT-bestselling collection of fables entitled Squirrel Seeks Chipmunk: A Modest Bestiary (with illustrations by Ian Falconer). He was also the editor of Children Playing Before a Statue of Hercules: An Anthology of Outstanding Stories. Sedaris' pieces appear regularly in The New Yorker and have twice been included in "The Best American Essays." There are over ten million copies of his books in print and they have been translated into 25 languages.
Pre-sale begins Monday, Dec 12 at 10am! Tickets on sale online to the public Wednesday, Dec 14 at 10am. Our Box Office opens Wednesday at 2pm until 5:30pm.



Mr. Sedaris is known for never repeating a show! You will hear different stories than the last performance. Doors open at 6pm. We will have books for sale courtesy of Lucy's Books, with a signing from Mr. Sedaris after the reading!



We've made it easy to get dinner before the show! Please note the dinner add-on does not include a ticket to see Mr. Sedaris - they need to be purchased seperately.

This option has sold out.